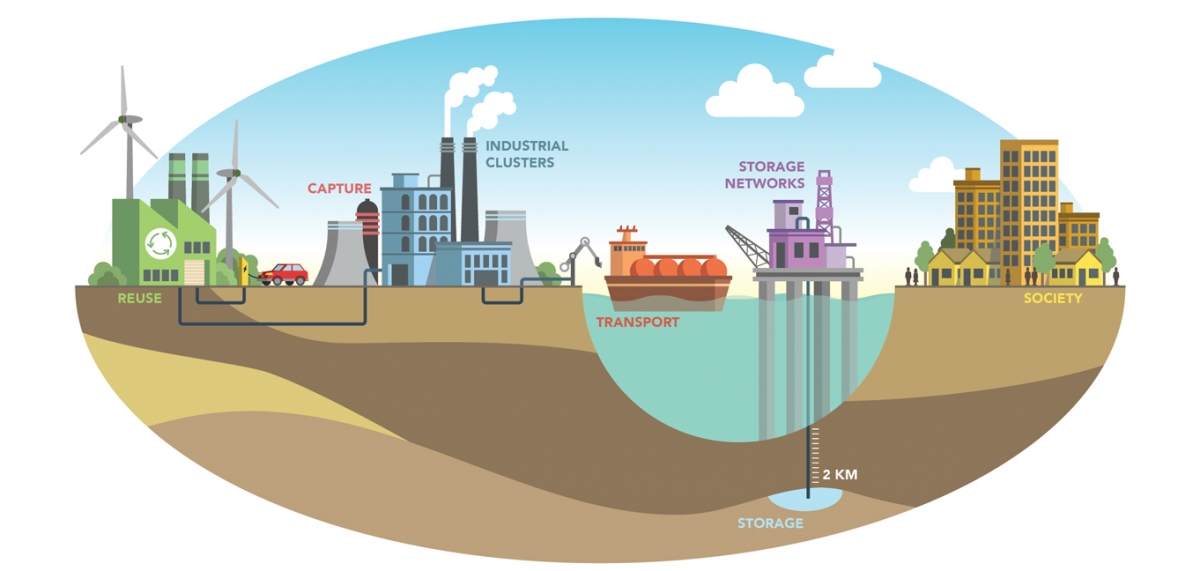 The multi-partner ALIGN-CCUS project unites science and industry in a shared goal of transforming six European industrial regions into economically robust, low-carbon centres by 2025.
Our international partnership of 34 research institutes and industrial companies has secured European and national funding for six specific but interlinking areas of research into carbon capture, utilisation and storage (CCUS).
Research results will be used to draw up blueprints to deliver CCUS in the industrial regions of Teesside and Grangemouth in the UK; Rotterdam in the Netherlands; North Rhine-Westphalia in Germany; Grenland in Norway; and Oltenia in Romania.
By helping to address specific issues faced by industry, we aim to support the quick and cost-effective deployment of CCUS, enabling Europe's industrial and power sectors to be part of a low-carbon future while remaining economically viable.
Our three-year project will focus on:
optimising and reducing the costs of CO2 capture technology
planning large-scale CO2 transport
providing sufficient and safe offshore CO2 storage
developing the use of CO2 in energy storage and conversion
understanding and supporting social acceptance of CCUS
The project's technical research will make use of existing pilot and demonstration projects, which are in various phases of development. It will also focus on real-life industrial clusters, where companies have already identified CCUS as a key technology for reducing the environmental footprint of their operations. Find out more about these clusters here.
The ALIGN-CCUS project has six distinct work packages
Preparing for large-scale capture demonstration
Emission control
Solvent management
Dynamics and control
Cost reduction
Preparing for large-scale transport networks for offshore storage of CO2
CO2 shipping
Batch-wise injection
CO2 specifications
Planning for flexible networks
Strategic storage for ALIGN-CCUS European industrial clusters
Standardizing storage readiness
North sea storage appraisals
Re-use of existing assets
Large-scale energy storage and conversion
CCU demonstrator construction
Engine adaption
Operation and testing
CCU integration and scale-up
Blueprints for low carbon industrial clusters through CCUS
Teeside and Grangemouth (UK)
Rotterdam (NL)
North Rhine-Westphalia (DE)
Grenland (NO)
Oltenia region (RO)
Commercial models for CCUS clusters
Implementing CCUS in society
Assessing public opinion
Compensation strategies
Improving EU dialogue on CCUS